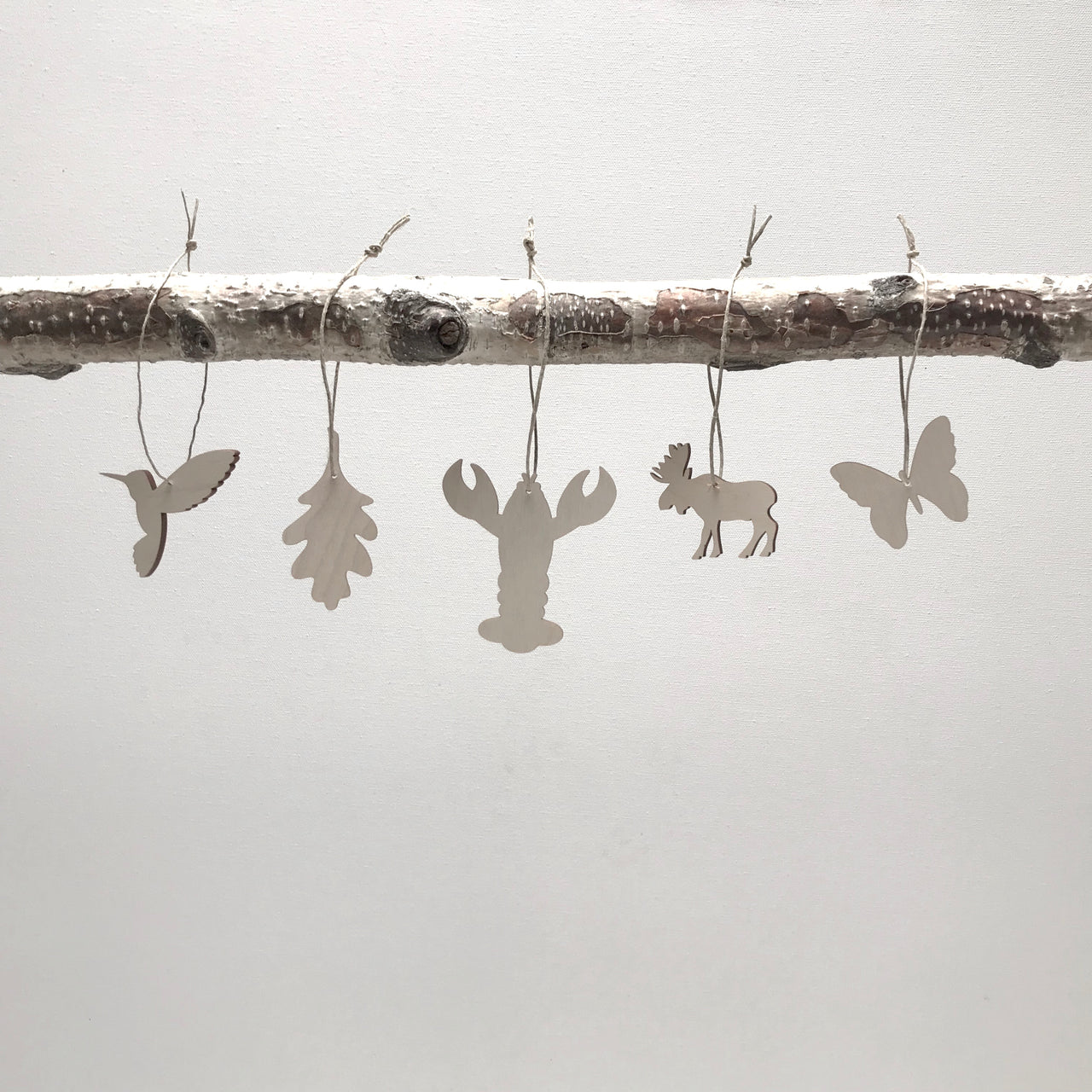 5 wooden ornaments in a cotton bag designed in honour of the tv series
Anne with an E from Lucy Maud Montgomery's Anne of Green Gables Series

the set includes an oak leaf, moose, lobster, butterfly and hummingbird strung with hemp twine. the quote on the bag is from the book.

they are about 3 to 4"(8-16cm) in height and are quite light.